I've got this Raketa that needs servicing. The calendar is problematic, and the movement would stop and start when it likes to, kind of temperamental, so to speak. It's manual wind with a day, date, complication aperture at 3.
Nothing ostentatious but a basic watch, indeed. Very generic, but, what I like about it is its simplicity. Look at that white dial with black hands that really stand out against the background making reading the time an easy exercise. It's almost like a pilot's watch with so much legibility.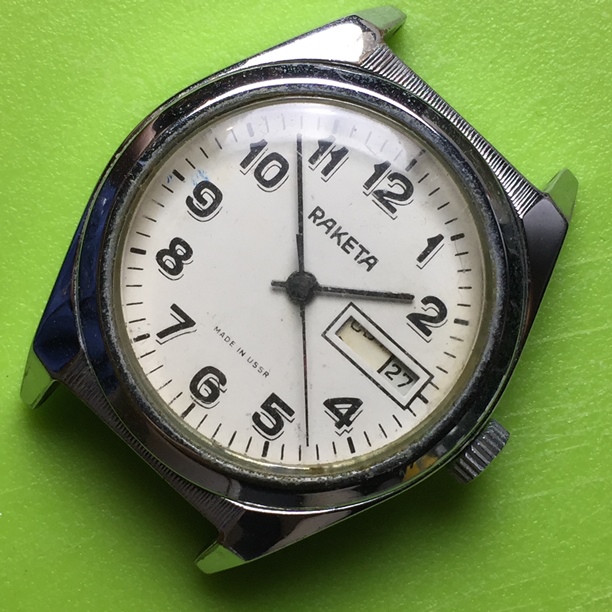 Opening the case and you'll see a robust and time-tested movement. This one is the 2628.H calibre. The H signifies an improvement on its predecessor, the 2628. Not sure what the improvement is though so can't really tell you.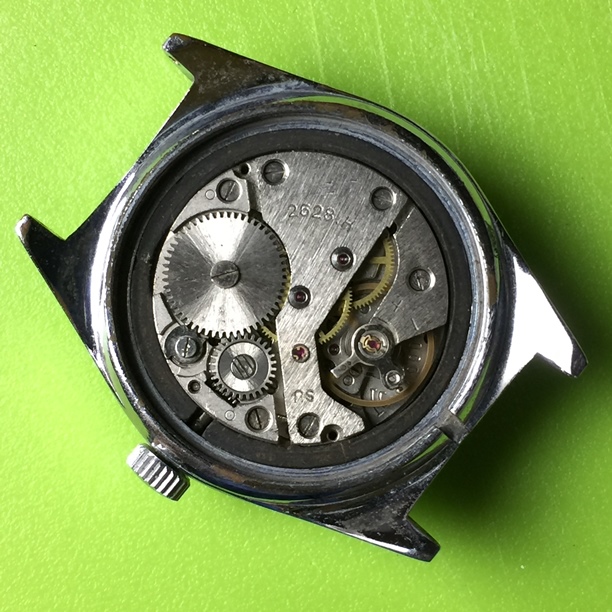 The watch could've been made in the mid-70s however, don't quote me on that. Looking at the day wheel you can see the days didn't escape the stamp of time gone by. That's a healthy dose of patina right there.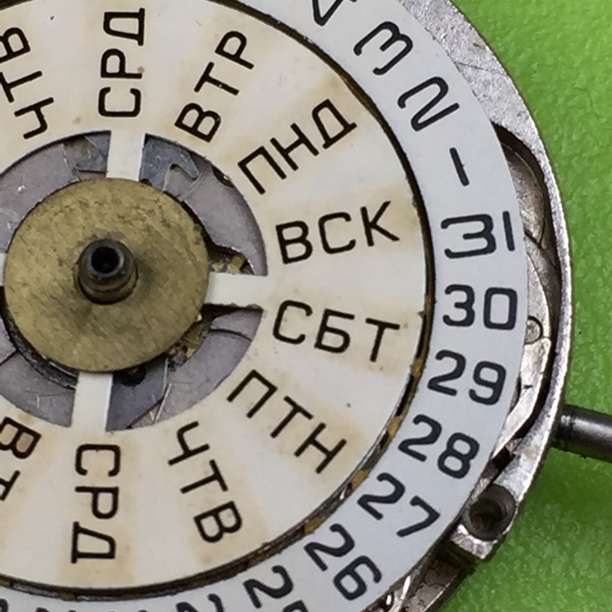 Here's a view of the keyless works and you can't ignore the signature shape of its setting lever spring.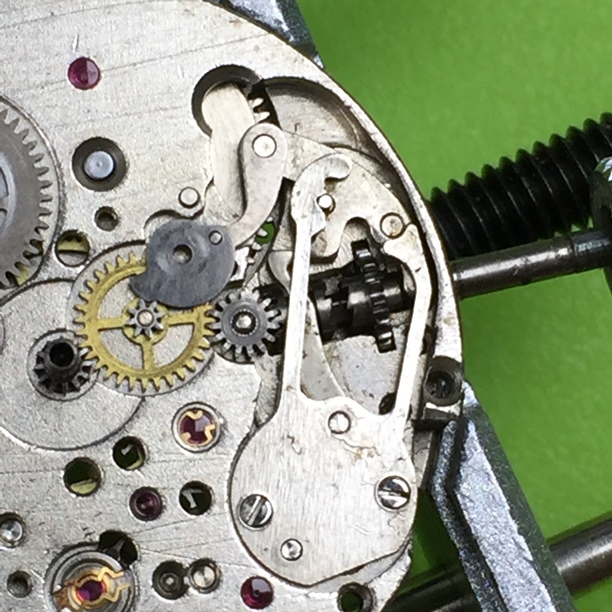 The movement with the calibre stamped on the train bridge. You'll see at the bottom the letters "SU" stamped as well. That's for Soviet Union.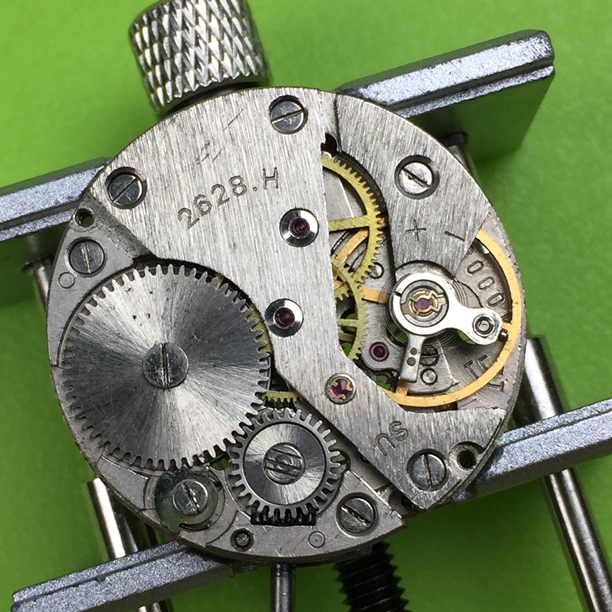 With the train bridge removed, you can see the train wheels…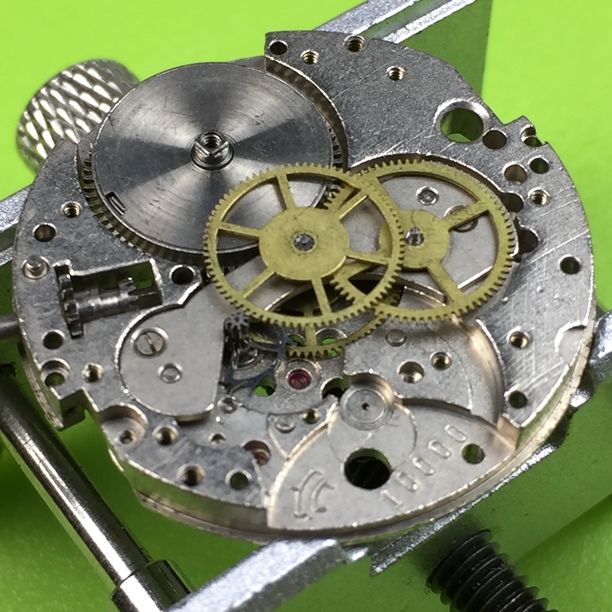 … and the centre wheel with that huge crossbar of a bridge.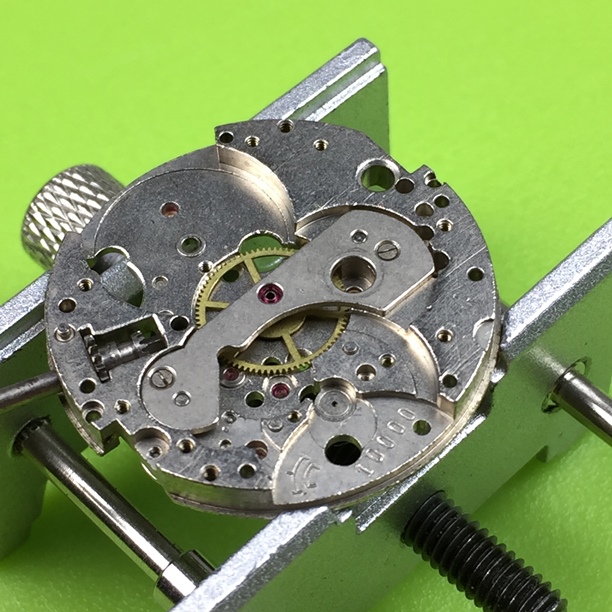 Unfortunately, I didn't get much pictures after that, but I was able to reassemble the watch and get it running again and keeping time. Here's the most recent photo taken on 28 September 2020.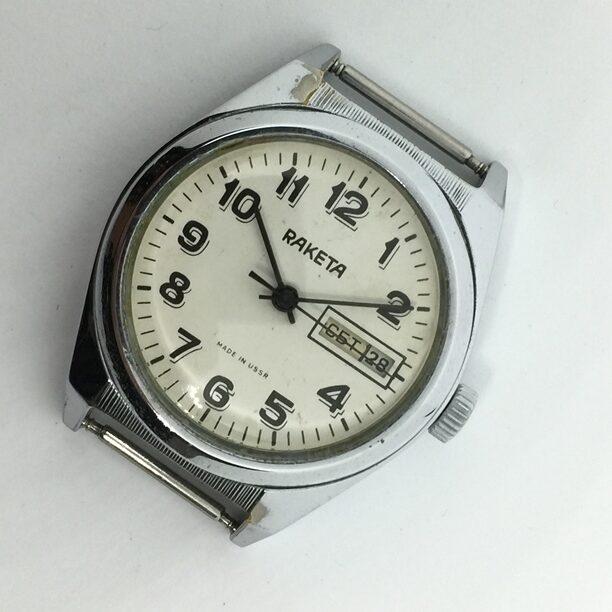 If you want to see the rebuild, I've attached my YouTube video below. Yes, this project was done a long, long time ago.